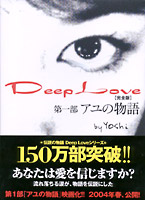 The Japanese have seen a swell of mini-novels sent through cell phones in the past few years. What was thought of as a flash in the pan has actually created more than a few bestsellers and novel-to-movie deals.
The
Future of the Book website
reported that this new type of serial has been popular since 2003 when the novel "Deep Love" by Yoshi - the story of a prostitute in Tokyo became so popular that it became not only an actual book (2.6 million sold), but also a TV series, manga(comic), and movie.
One hundred and forty characters at a time . . . writers block be damned! Write this form while on the subway, at a game, in between commercials even. This brings the ultimate in instant gratification if you can get a following. Twitter seems a likely place to get this challenge started for the American nouveau serialist. 
If ready to tackle this method that many compare to comics in its depth of character development, start with several beta American versions:
textnovel
and
quillpill
. With quillpill, one can post a mini-story with a Wii, PSP, iPhone, or other mobile unit. Create a serial with textnovel and become eligible for a $1,000 contest while readers check out and vote for favorites.
http://www.textnovel.com/
http://www.futureofthebook.org/
http://www.quillpill.com